Working towards the day when every pet has a loving home. Animal Rescue of the Rockies pulls homeless dogs and cats from overcrowded shelters and places them in loving foster homes until their forever homes are found. We promote spaying and neutering to reduce pet overpopulation and encourage quality relationships between pets and their people through behavior resources and training.
Your Gift Saves Lives!
By supporting ARR, you're helping animals get the second chances they deserve. Your gift directly impacts animals by rescuing them from overcrowded shelters, providing them with the veterinary care they need, and placing them in a loving, safe home.
Make a Donation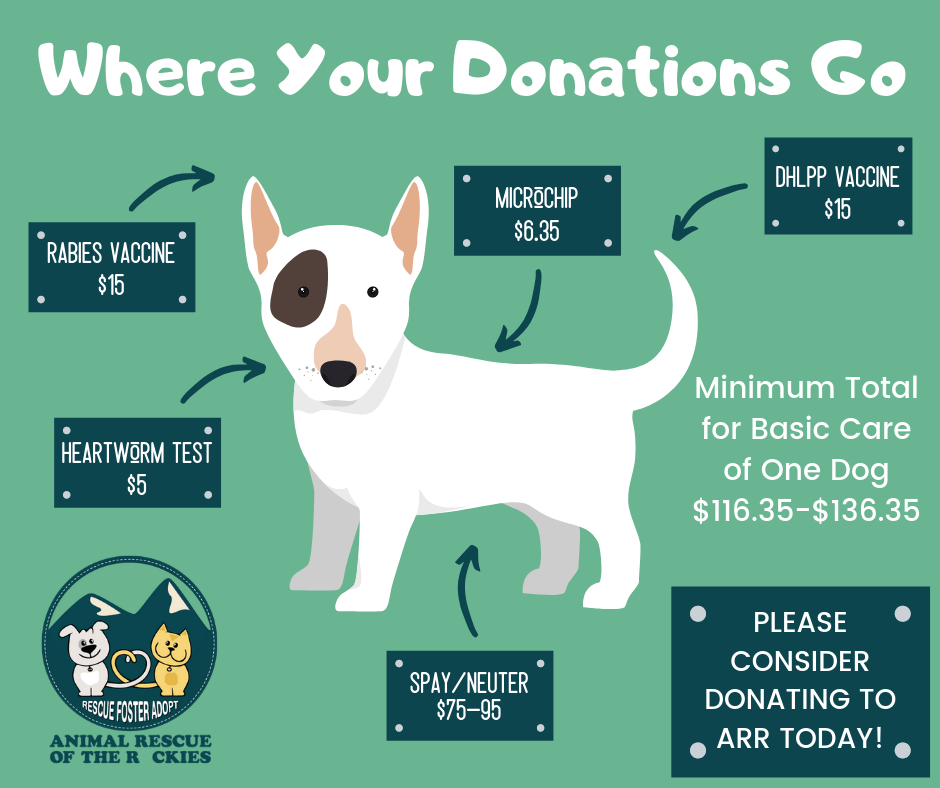 Welcome to Animal Rescue of the Rockies!
Upcoming Events
Relay for Rescue 2020  
Denver  |  Saturday, July 11, 2020
Multiple amazing, local animal welfare organizations are joining forces and hitting the streets of downtown Denver for the 4th Annual RELAY FOR RESCUE! Join in on the fun as we build awareness, attract local supporters, and raise money for each individual cause. Not only will you visit multiple awesome venues, but you will also compete for the coveted grand prize while doing a relay race and scavenger hunt. Tasks in the relay include a balloon hop, locked elbows, newspaper press, and more. All for the animals!
It is $35 to participate and you receive a color-coordinating t-shirt that associates with the organization, or "team", of your choice, drink specials at all participating venues, and a donation to your chosen charity No pets allowed, sorry. Must be 21 years old to participate. Follow this event on Facebook.
Register by June 27 to guarantee your t-shirt size and select the Green Team to support ARR!
Total Pets That Found Forever Homes in 2019!
2019 was a great year for the animals of Animal Rescue of the Rockies!
Featured Rescues of the Week
A gaily wagging tail, one ear generally up and one down, give you genial and goofy Garth (as in Brooks). Happily affectionate, sweet and snuggly, he's also highly active, frisky and fast, and adores playing both fetch and tag. Although wary at first of new people, once they've earned his trust, they've won his heart, and he's doggy putty in their hands, eager to please and to LOVE.
Zyda is the sweetheart cat you never knew you needed. She's just waiting for that perfect bed/couch/chair to cuddle on with a loving human. She is very affectionate, but can definitely be a little jealous of other cats. We recommend that she be an only child (only cat), but she should do wonderfully with children. We are not sure how she is with dogs, but she is loving towards people and is looking for a family willing to take her in.
Each of these partners donate a portion of your purchase directly to the Animal Rescue of the Rockies
Giving Assistant
Support ARR while shopping at 2,751 popular stores! Keep all your earnings or automatically donate a percentage.
Oil Painting Portraits by Susan
Susan donates 15% of her intimate, intense animal portraiture proceeds to ARR for every protrait sold!
Ruff Guide
Visit Ruffguides.com and Enter "ROCKIES" at checkout, you'll get free shipping, and we'll get a $10.00 donation for each book sold.
AnnaMade Design Co.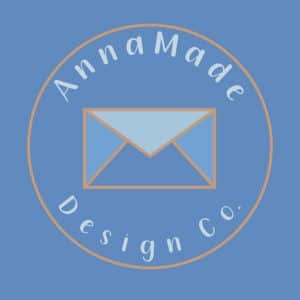 Anna is a talented young greeting card maker who donates 25% of the sales of her dog-themed cards to ARR.
Jess Painted Pet Portraits
Jess is an incredible local pet portrait artist that donates 15% of any commissioned pet portrait to Animal Rescue of the Rockies!
NuVet Labs
NuVet Supplements provide a synergistic formula for good health and proper development of puppies and young growing dogs. ARR receives commission from each purchase you make!
Nom Nom Popcorn
Order Nom Nom Popcorn – choose from over 70 different varieties – and help homeless pets! ARR receives 40% of all sales!
RC Pet Products
Everything we do enhances the bond between you and your pets. Providing fun, functional products that enhance your pet's lifestyle.
We have an exciting new partnership opportunity with ACA where interested ACA volunteers will walk or hike some of our ARR foster dogs and also to attend their monthly socials and show off some of our dogs. Thank you ACA!
Our mission is simple: To help people of all ages, backgrounds, skill levels, and physical abilities to access the outdoors, get off the couch and connect with others while doing so.
We're fighting Nature Deficit Disorder, with the technology-driven world, we live in nowadays it is imperative that we focus on our youth and people of all ages to increase their access to the outdoor world.
Animal Rescue of the Rockies is a 501(c)3 non profit Colorado corporation Tax ID 20-1055815.  We are not a shelter.