Want to help more cats like Smokey, the Coors Field Cat?
Your donation helps animals get the second chances they deserve! That's because your gift goes directly toward rescuing homeless pets from unsafe living conditions outside and helping overcrowded shelters place pets in our caring foster homes.  Your gift helps save more lives by providing needed veterinary care including spay/neuter, vaccinations, and microchipping before pets are adopted into their forever homes.
Can't adopt right now but still want to help save animals?
Subscribe to our newsletter and we'll send you "10 little ways you can make a huge difference to animals in need."

Working towards the day when every pet has a loving home. Animal Rescue of the Rockies pulls homeless dogs and cats from overcrowded shelters and places them in loving foster homes until their forever homes are found. We promote spaying and neutering to reduce pet overpopulation and encourage quality relationships between pets and their people through behavior resources and training.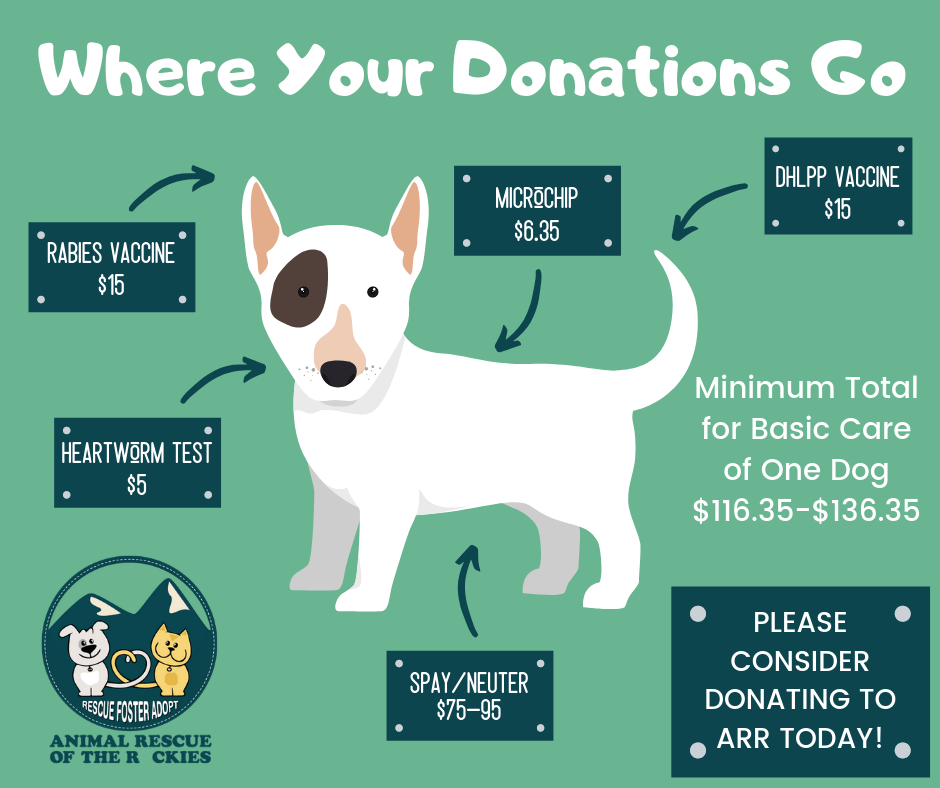 total pets found forever homes in 2022!
2022 was a great year for the animals, thanks to your support!
If you visit Breckenridge CO, stop by our thrift shop at 203 N. Main St! All proceeds go toward saving animals!
Each of these partners donate a portion of your purchase directly to the Animal Rescue of the Rockies
RC Pet Products
Everything we do enhances the bond between you and your pets. Providing fun, functional products that enhance your pet's lifestyle.
Ruff Guide
Visit Ruffguides.com and Enter "ROCKIES" at checkout, you'll get free shipping, and we'll get a $10.00 donation for each book sold.
NuVet Labs
NuVet Supplements provide a synergistic formula for good health and proper development of puppies and young growing dogs. ARR receives commission from each purchase you make!
AnnaMade Design Co.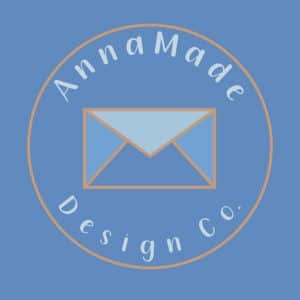 Anna is a talented young greeting card maker who donates 25% of the sales of her dog-themed cards to ARR.
Jess Painted Pet Portraits
Jess is an incredible local pet portrait artist that donates 15% of any commissioned pet portrait to Animal Rescue of the Rockies!
Nom Nom Popcorn
Order Nom Nom Popcorn – choose from over 70 different varieties – and help homeless pets! ARR receives 40% of all sales!
Oil Painting Portraits by Susan
Susan donates 15% of her intimate, intense animal portraiture proceeds to ARR for every protrait sold!
CreativeCat Graphic Design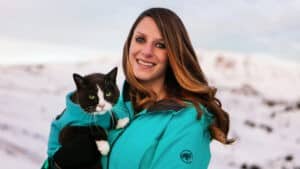 Danielle donates a percentage of her design projects to Animal Rescue of the Rockies. She'll be happy to consult with you on your graphic design needs!
Bissell Pet Foundation
The Bissell Pet Foundation's goal is to help reduce the number of animals in shelters and rescues, and to find a loving home for every pet.
Organic Maids Cleaning Service
Organic Maids Cleaning service will donate $5 for every cleaning service booked to ARR.
We have an exciting new partnership opportunity with ACA where interested ACA volunteers will walk or hike some of our ARR foster dogs and also to attend their monthly socials and show off some of our dogs. Thank you ACA!
Our mission is simple: To help people of all ages, backgrounds, skill levels, and physical abilities to access the outdoors, get off the couch and connect with others while doing so.
We're fighting Nature Deficit Disorder, with the technology-driven world, we live in nowadays it is imperative that we focus on our youth and people of all ages to increase their access to the outdoor world.